2022年のSteamサマーセールで購入を検討しているゲームたちです。ウィッシュリストが多すぎて、メモをしておかないと買い忘れてしまう。
Ghostbusters: The Video Game Remastered on Steam
Save 45% on Quest Rooms on Steam
You wake up in an obscure room, a voice on the TV says that it is just a quest where you have to find the way out. Brute force is not enough to survive to get o...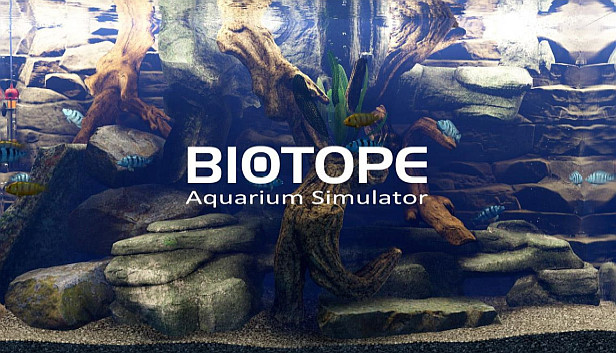 Biotope on Steam
Biotope will be the most detailed and realistic aquarium simulator on the market. Biotope makes it possible to create complex aquarist ecosystems and simulate r...
Mainframe Defenders on Steam
MAINFRAME DEFENDERS - Turn-based tactics centered around gear and unit customization. It offers simple combat, high replayability, and tons of loot. Items don't...
Clawfish on Steam
Clawfish is a fishing claw machine game. Visit an isolated train station with a fishing arcade. Explore the dock, play the machines, and take some time to relax...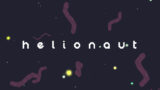 helionaut on Steam
An open-world galaxy adventure game ✨🚀🌠 Explore a procedurally-generated universe filled with diverse micro-planets, asteroid belts and UFOs. 👽
Lofi Ping Pong on Steam
Meditative rhythm ping-pong
Seraph's Last Stand on Steam
Create insane builds and break the game in all possible ways to get your name into the leaderboards! Every round you get stronger, but so does the enemies...
Clocker on Steam
The world has been swallowed into the grey void of time and space. The only key to the winding puzzle - a time-controling pocket-watch - lies in the hands of a ...
Actraiser Renaissance on Steam
Heaven, earth and mankind - Create and destroy everything according to your will! Experience the revival of the '90s classic hit "Actraiser"
Save 70% on 100 hidden cats on Steam
100 hidden cats is a hidden object game in the city setting. Black and white hand-drawn graphics in a cartoon style. Ultra hard! Really very difficult!
Lode Runner Legacy on Steam
Lode Runner Legacy is the latest edition in the popular Lode Runner series. Players control "Runner" to recover stolen gold while avoiding enemies and minefield...
Save 90% on Space Crafting on Steam
Your ship crashed on an uninhabited planet, you need to get resources and repair the ship.
Hook 2 on Steam
Get Hook'd on unhooking the hooks again.
Feign on Steam
Feign is a role-playing game with maximum 12 players that takes place in a small town where innocents, imposters and neutrals together. You use your role at nig...
Hatsune Miku: Project DIVA Mega Mix+ on Steam
Take center stage in Hatsune Miku's premier rhythm game starring the world's #1 virtual pop star! With a stunner setlist and enormous wardrobe to style, it's Mi...
V Rising on Steam
Awaken as a vampire. Hunt for blood in nearby settlements to regain your strength and evade the scorching sun to survive. Raise your castle and thrive in an eve...
Dungeon Alchemist on Steam
Dungeon Alchemist is AI-powered fantasy mapmaking software that enables you to make awesome-looking maps, really fast!
AvatarShop on Steam
AvatarShop is the application that automatically generates kawaii girl avatars at the click of a button and allows you to make simple arrangement of the avatars...
Train Valley - Germany on Steam
All aboard! We are moving straight to Germany! Explore 6 new levels of railroad history with the German Season DLC for Train Valley, starting from the first Ger...
Aim Climb on Steam
"AIM" × "Climbing Game" "Aim Climb" is a HARDCORE game in which you use your "Aiming skill" to climb to the top and reach the summit. If you can complete the hi...
Mechs V Kaijus - Tower Defense on Steam
Mechs V Kaijus is an addictive hardcore tower defense gameplay. In Mechs V Kaijus you take on the role of Commander of a powerful Mechs squadron. Improve your M...
Risk of Rain 2: Survivors of the Void on Steam
Embrace The Void as it overtakes Petrichor V in Risk of Rain 2's first-ever expansion! New survivors, monsters, stages, and a new class of items have arrived to...
Touhou Mystia's Izakaya on Steam
A brand new pixel art restaurant simulator based on the Touhou Project! Play as Mystia, the owner of a small izakaya. Collect ingredients by day, cater to the c...
New Home: Medieval Village on Steam
New Home Medieval Village is a zoning-based medieval themed city building game. Create zoning areas according to the demands of the villagers and meet the needs...
Escape Simulator on Steam
First-person puzzler you can play solo or in an online co-op (best with 2-3 players, but playable with more). Explore a set of highly interactive escape rooms. ...
Old Coin Pusher Friends on Steam
This is an online cooperative coin pusher game set in the Old japan that can be enjoyed by one or all. Collect Japanese koban and try to win the jackpot! In add...
Marfusha on Steam
A high-tempo shooting game with simple controls! Upgrade your character with cards and defend the gates from your enemies.
Fuga: Melodies of Steel on Steam
Fuga: Melodies of Steel is an RPG where you place children, each with their own unique characteristics and skills, at different gun turrets in a tank to fight a...
Disco Elysium - The Final Cut on Steam
Disco Elysium - The Final Cut is a groundbreaking role playing game. You're a detective with a unique skill system at your disposal and a whole city to carve yo...
Orcs Must Die! 3 - Cold as Eyes DLC on Steam
In Cold as Eyes, Warmages must now battle against the mighty Cyclopeans across three new maps! To help hold off the hordes, Cold As Eyes also adds new tools for...
Moonglow Bay on Steam
In Moonglow Bay, you play as a rookie angler, working together with friends, family, and neighbours to hone your fishing skills, nourish relationships, and rest...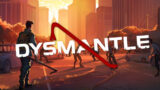 DYSMANTLE on Steam
Ascend from your shelter. Ruin everything. Escape the wretched island. ⚔️🔨🎣🌱🌵🍰 Explore. Fight. Level up. Survive. Gather. Craft. Harvest. Hunt. Build. Farm. Sol...
Twilight Town: A Cyberpunk Day In Life on Steam
Twilight Town: A Cyberpunk Day In Life is a chill, linear visual novel set in an ambient yet melancholic town in the distant future. Play as Ikuro and work with...
Len's Island on Steam
Build, fight, farm and explore. Experience your own path. Whether it's building the home of your dreams, tending to your crops and watching the sun go down; or ...
NEEDY STREAMER OVERLOAD on Steam
NEEDY STREAMER OVERLOAD is a "multi-ending ADV" depicting daily life with "OMGkawaiiAngel", a young girl with a rather extreme need for approval attempting to b...
Teardown on Steam
Prepare the perfect heist in this simulated and fully destructible voxel world. Tear down walls with vehicles or explosives to create shortcuts. Stack objects t...
MicroTown on Steam
Build and manage your own settlement! A relaxing village construction and management simulator.
Banner of the Maid on Steam
Banner of the Maid is a mix of turn-based strategy and JRPG. Set in an alternate French Revolution with fantasy elements, as the young officer Pauline Bonaparte...
M.A.S.S. Builder on Steam
Commander, customize and build your Mechanical Assault Skeleton Suit (M.A.S.S.) and lead the fight against an alien invasion bent on exterminating the human rac...
UNDYING on Steam
Infected by a zombie bite, Anling's days are numbered. She must now fight to survive, not for herself but her young son, Cody. Ensure Cody's survival in this zo...
DreadOut 2 on Steam
A third-person horror adventure that draws inspiration from Indonesian urban legend. Play as Linda, a high school student with the ability to sense and see ghos...
WILL: A Wonderful World / WILL:美好世界 on Steam
Become a god and help change the fate of people, even the world! In WILL: A Wonderful World, you will receive letters written by characters living in urban citi...
ちなみにすぐに買わずにメモってる理由は、予算2万円ちょっとで考えてるのでここから絞らないといけないのと、Steamのゲームをバンドル販売している2022年7月のHumble Choiceを受け取ってから買うためです。